The annual G-M Titans Basketball Camp will be held at GCC on Monday, June 26 through Wednesday, June 28. The camp will focus on basketball fundamentals, contests and full court games. The camp is open to girls and boys players entering 4th through 12th grade at the times as follows: 4-6 grade: 1:30-3:00pm each day 7-9 grade: 3:30-5:30pm each day 10-12 grade: 6:00-8:00pm each day w/ college coaches! The cost is $40/child - discount for multiple children. Registration is due by Wendesday, June 21st to a guarantee a camp t-shirt. Forms are available online at
https://acrobat.adobe.com/link
... or pick up in the GCC foyer.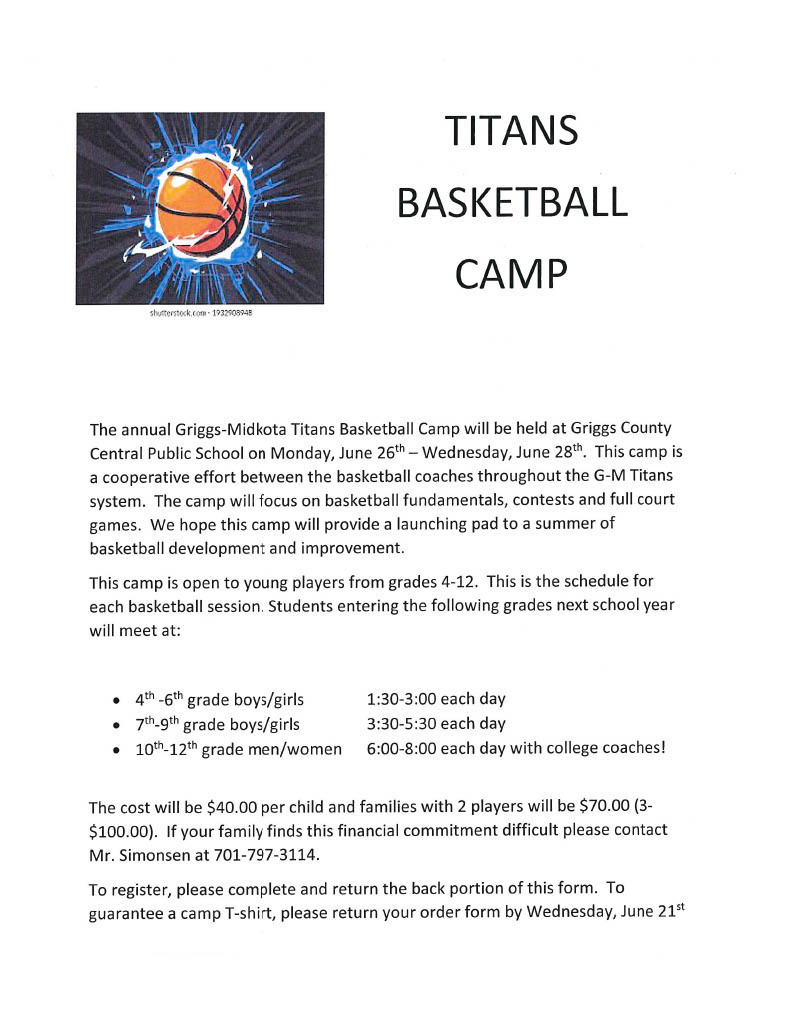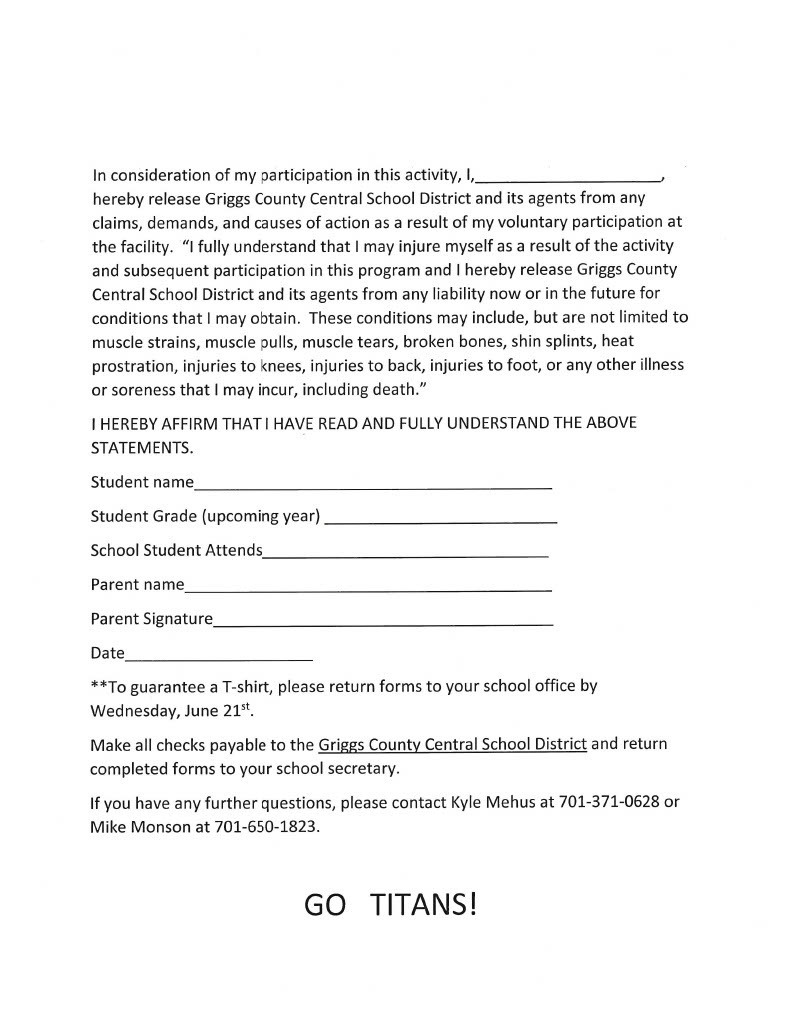 Titans are experiencing success at the State Track and Field Meet! Levi Kautzman places 5th in the boys shotput and Asia Becherl places 3rd in girls shotput!!!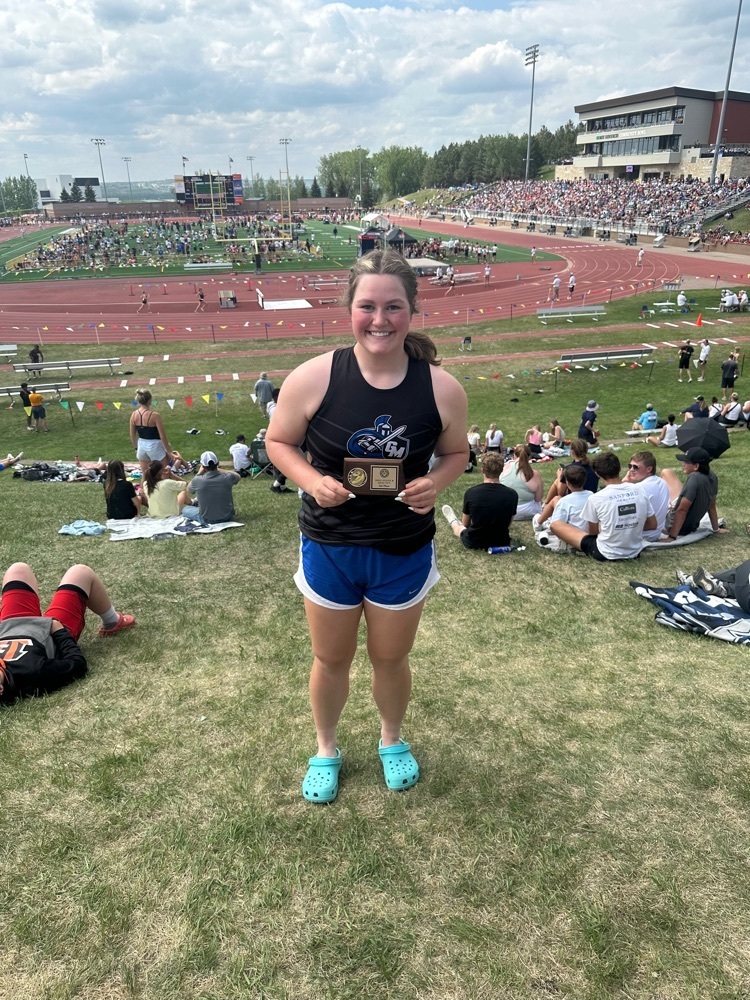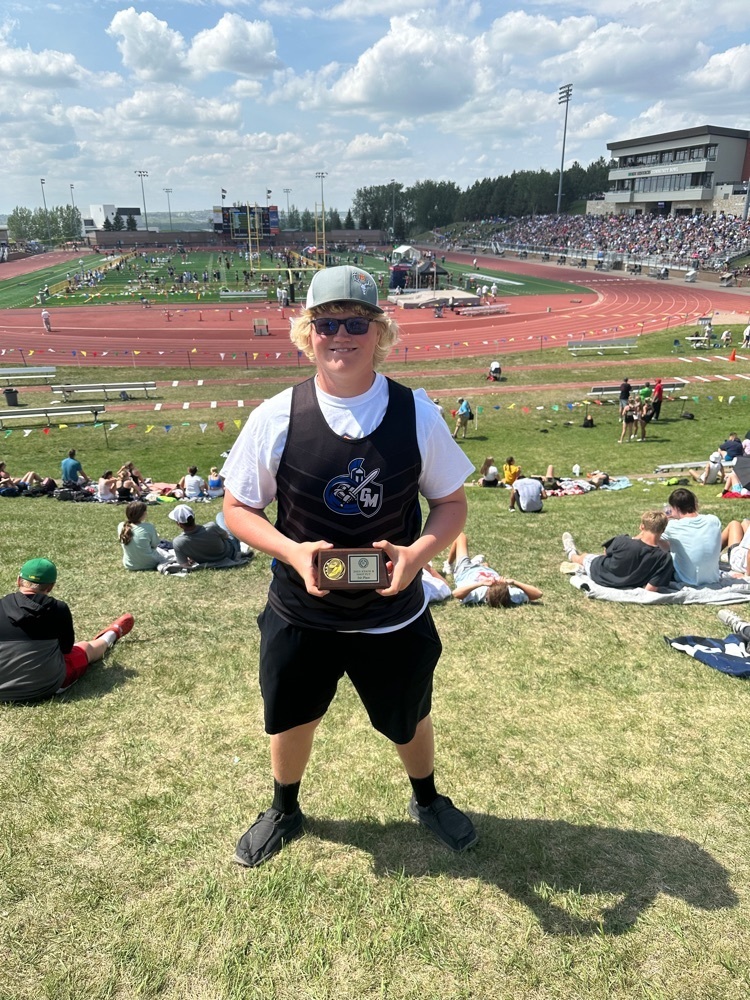 Good luck to our track and field athletes as they compete at the state track and field meet!! Go Titans!!!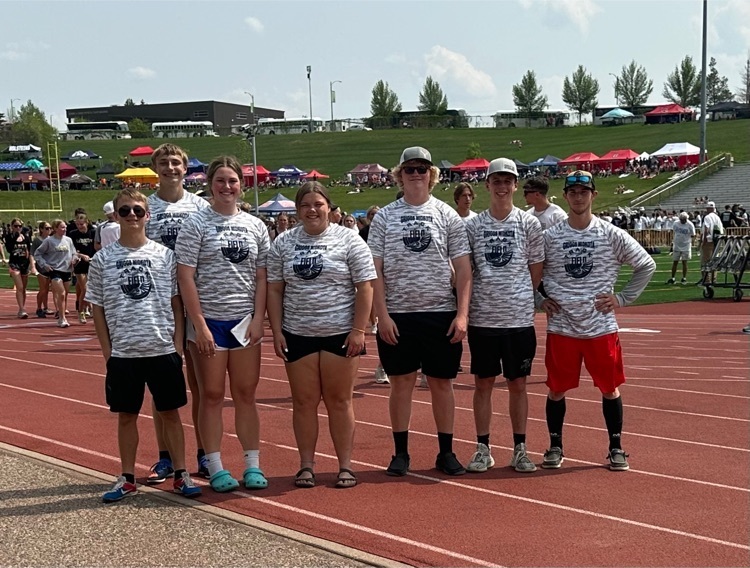 GCC is Hiring! Please share!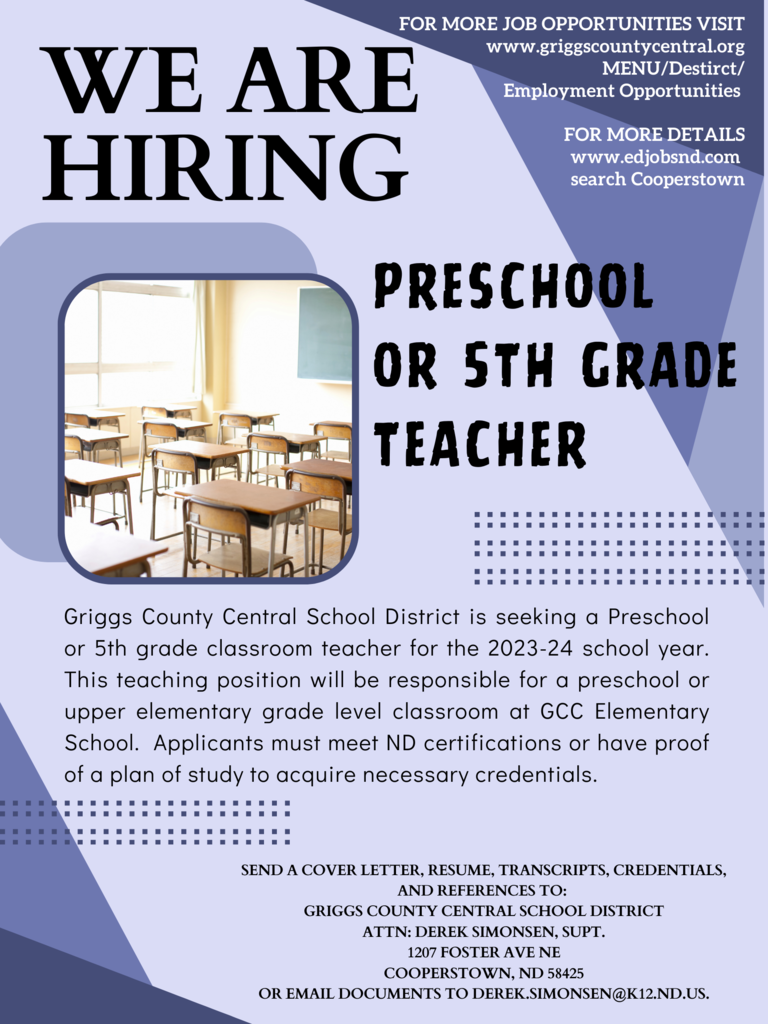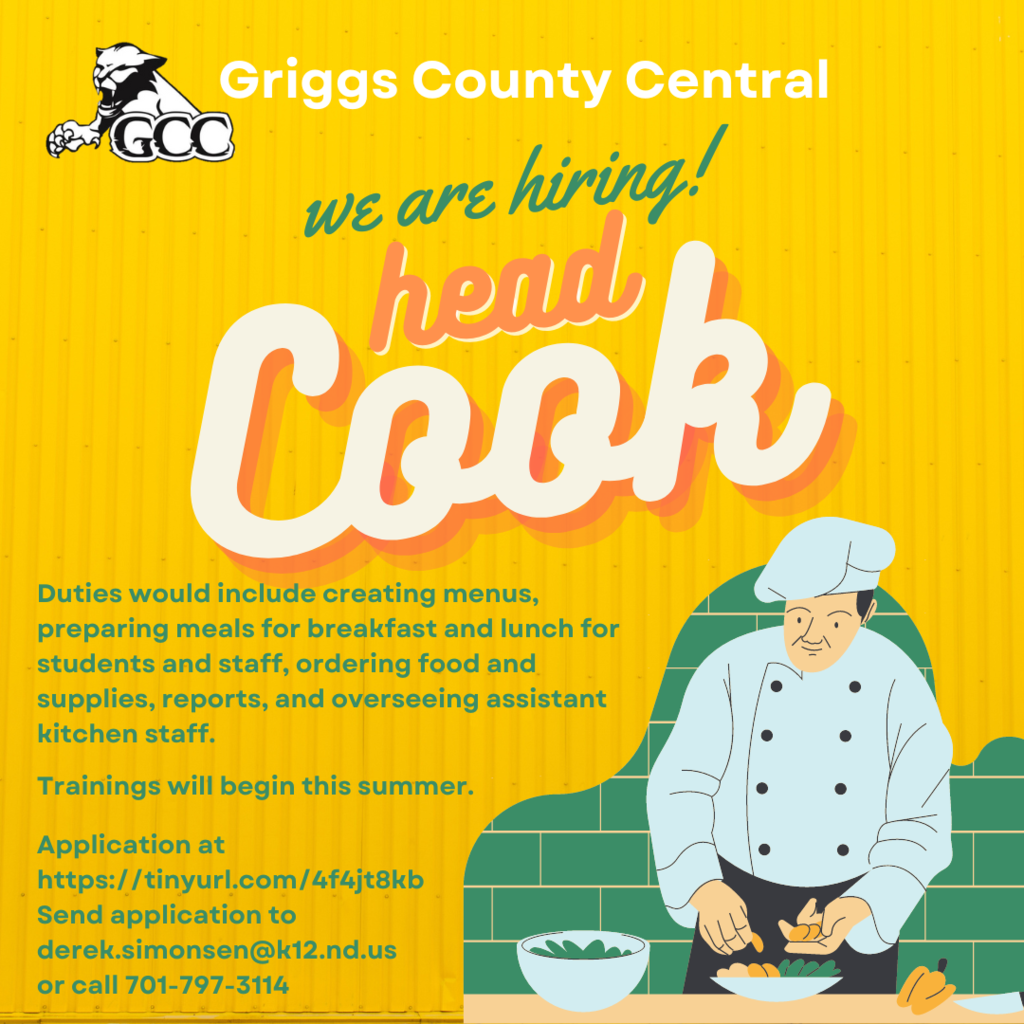 Here's a great way to have fun this summer. Finley Days 5K Color Run, Thursday, June 8. Registration 6:30-6:55pm, Race Starts at 7pm. Wear a White Shirt. No cost to Participate!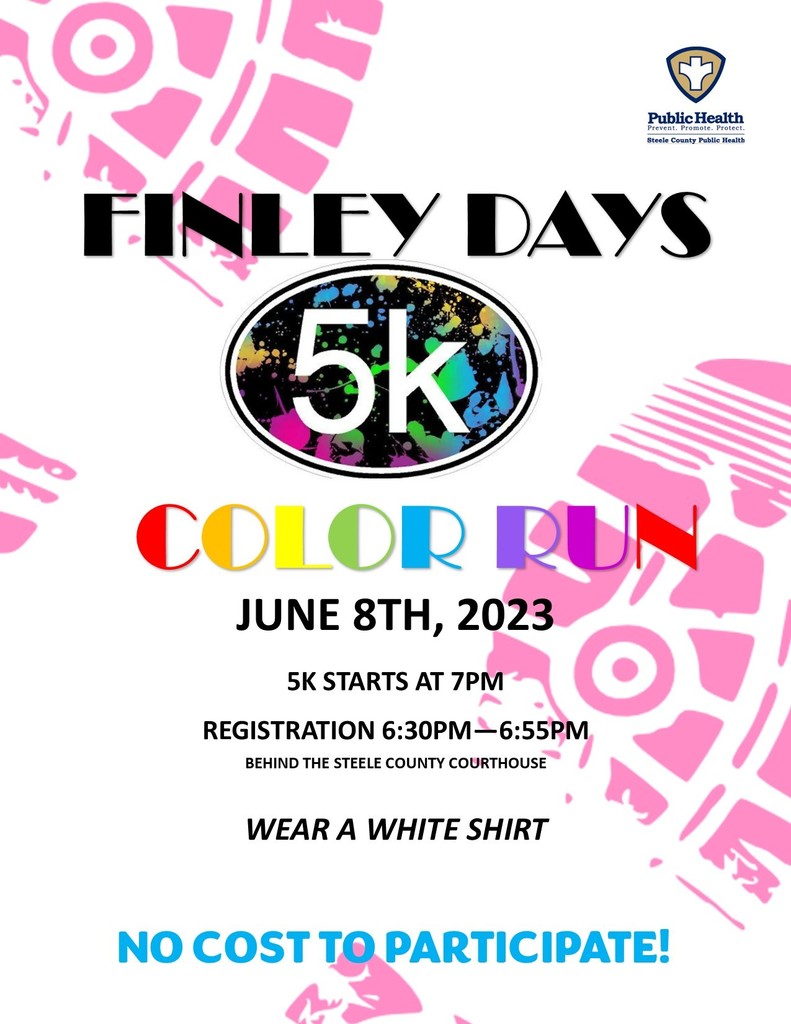 Griggs-Midkota Titan Track and Field adds to the state qualifier list following the Northeast Region Track meet! The Boys' 4X200 meter and 4X400 meter relays consisting of Wayland Sabinash, Gavin Nelson, Wyatt Spickler, and Eli Larson are our newest qualifiers for the state meet. They join Asia Becherl in shotput and discus, Kaylee Johnson in shotput, and Levi Kautzman in shotput at the State Track and Field Meet which kicks off Thursday, May 25th, at the Bismarck Community Bowl. Schedule and results can be found at:
https://ndhsaanow.com/tournaments/track-girls
.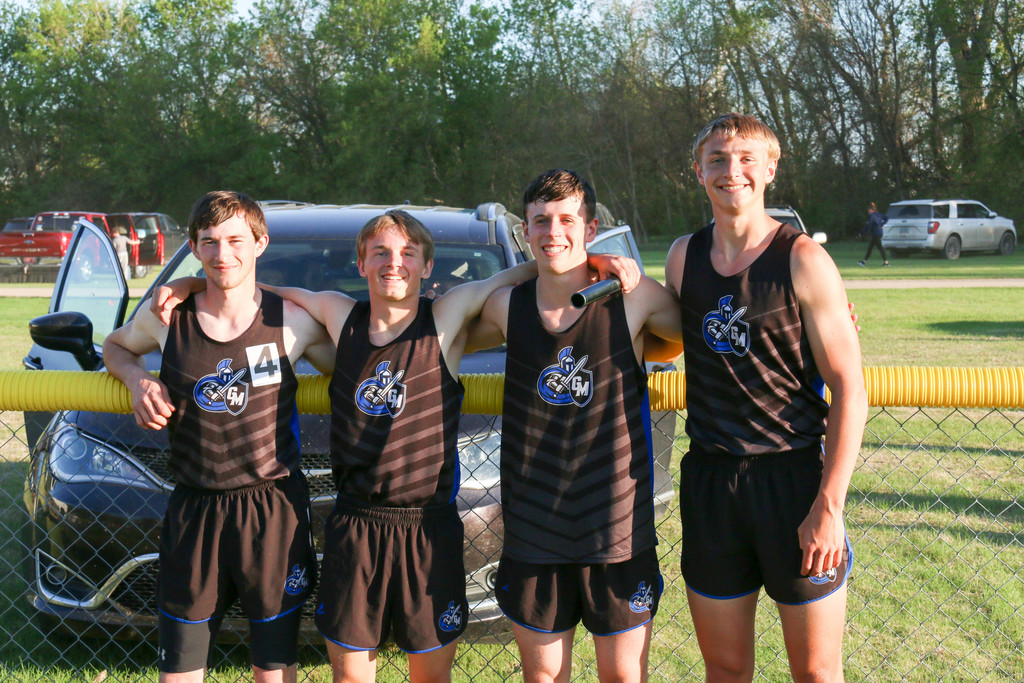 Tomorrow is the last day of the 22-23 school year. Here are a few reminders to wrap up the year. All textbooks, library books, Chromebooks, and chargers must be returned tomorrow. Please pay any lunch, participation, technology, or library fees. Letters were sent in the mail or balances can be found on Powerschool or by contacting the office. If your student has any medications at the office they must be collected by an adult by the end of the day. Medications should not be stored over the summer at the school. There is a lot of items on the lost and found tables, please collect your students' belongings by the end of the day. Any items left at end of day will be donated. Thank you and have a great summer!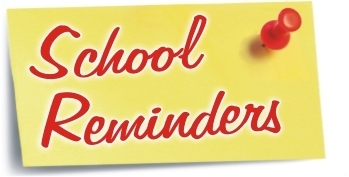 Get Registered for the Titan Open Golf Tournament on Friday, July 7th at the Cooperstown Country Club to support the Griggs/Midkota Athletics and Griggs County Dollars for Scholars.

THANK YOU to our local Cooperative Work Experience Businesses who graciously gave of their time, knowledge, and supplies to help educate students through work in a career-specific Pathway!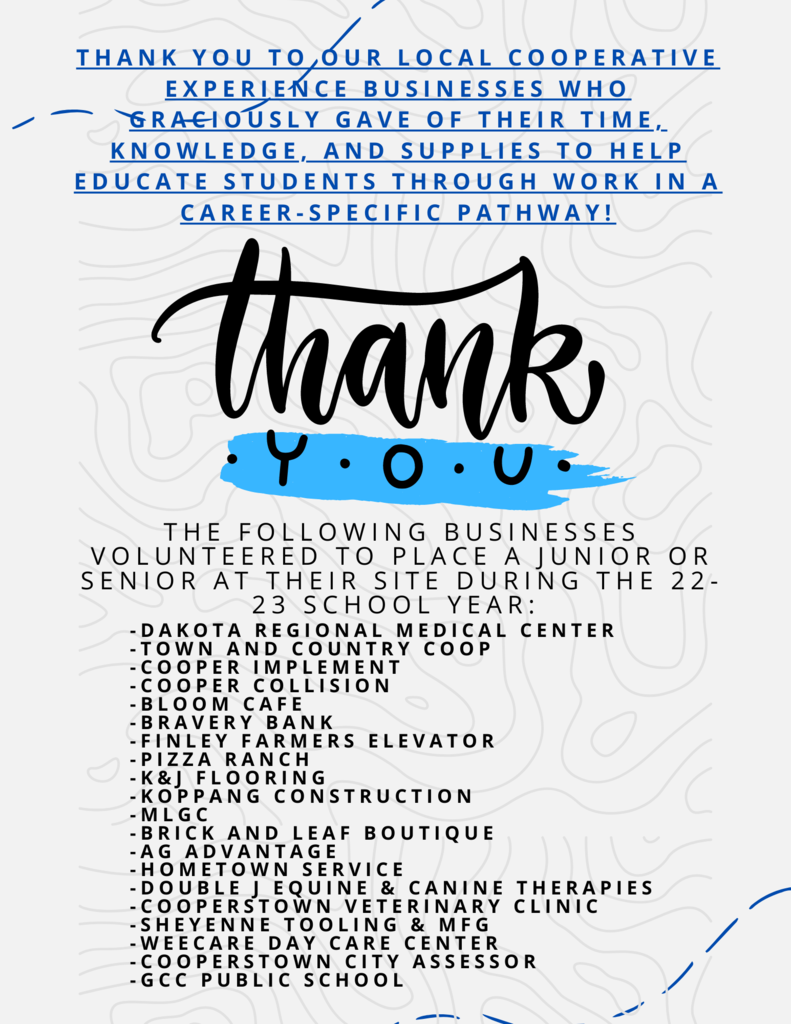 Reminder to please join us for the GCC Academic Awards Program on Wednesday, May 17th at 12:30pm in the GCC Multipurpose Gym.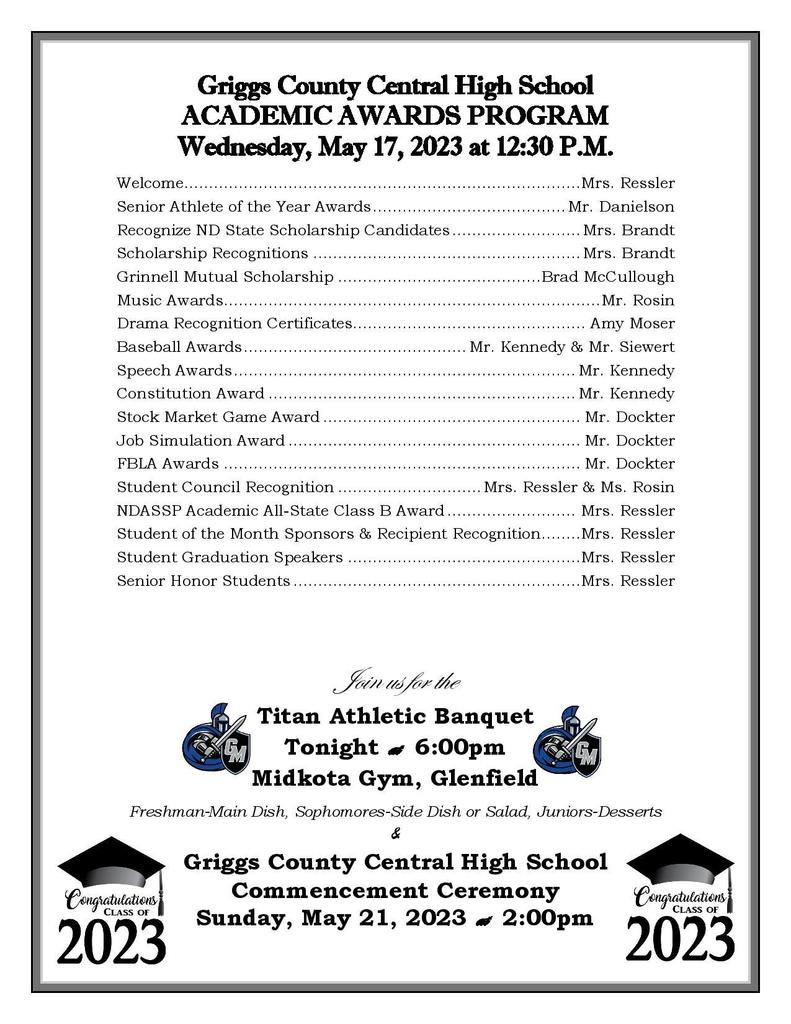 Titan Athletic Awards Banquet will be held this Wednesday, May 17th, at Midkota High School at 6pm. See flyer attached!
https://5il.co/1uc8e
Come celebrate our Titan accomplishments this past year!!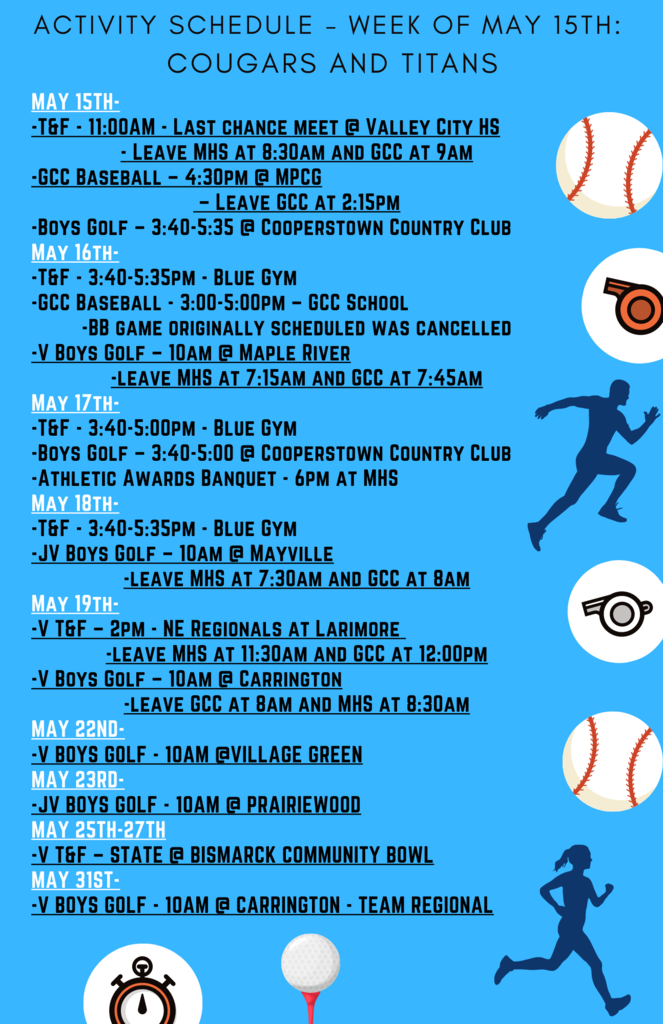 Reminder that Track and Field Day for Kindergarten-Sixth Grade is still on as scheduled for tomorrow, May 10th. All events will begin at 12:00pm. Please see the event map linked here for event order and map -
https://5il.co/1u1qv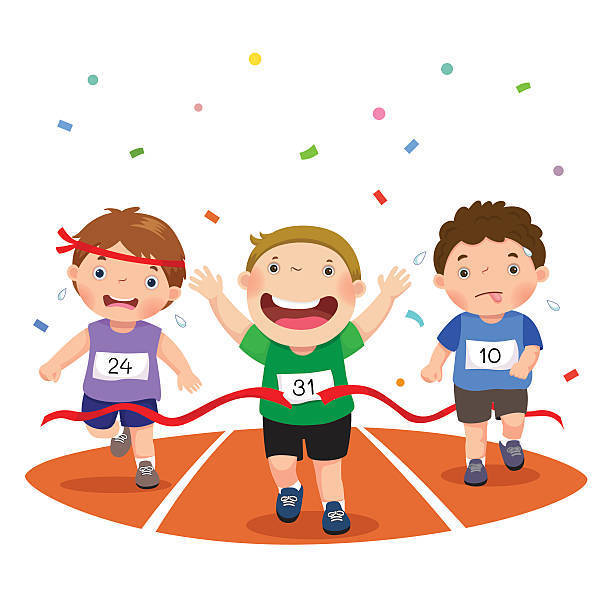 The Little Buddy Foundation aims to provide prosthetics to children in need. Our initial goal was to help one child per year.  In 2018, we awarded a prosthetic cheetah foot to Jacob Petermann from Wahpeton, North Dakota. In 2019, we awarded a prosthetic cheetah foot to Tyson Williams from Dickinson, North Dakota. In 2020, we awarded our first upper limb bionic arm to Mariah Jenkins from Crosby, North Dakota. We have accomplished our initial goal and are looking forward to extending our services by adding a scholarship opportunity to our foundation. We are excited to help children with prosthetics pursue their dreams of furthering their education beyond their high school experience. "Scholarships up to $1,000.00 per student may be awarded depending on available funds."  little BUDDY Foundation Scholarship Application attached.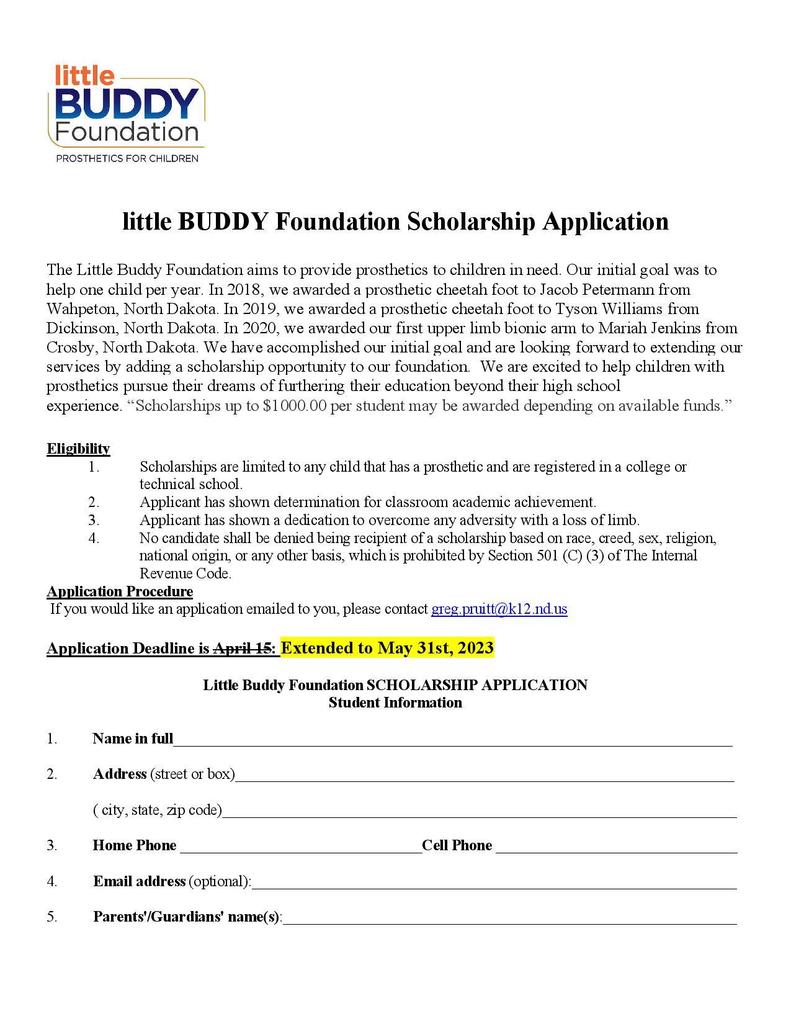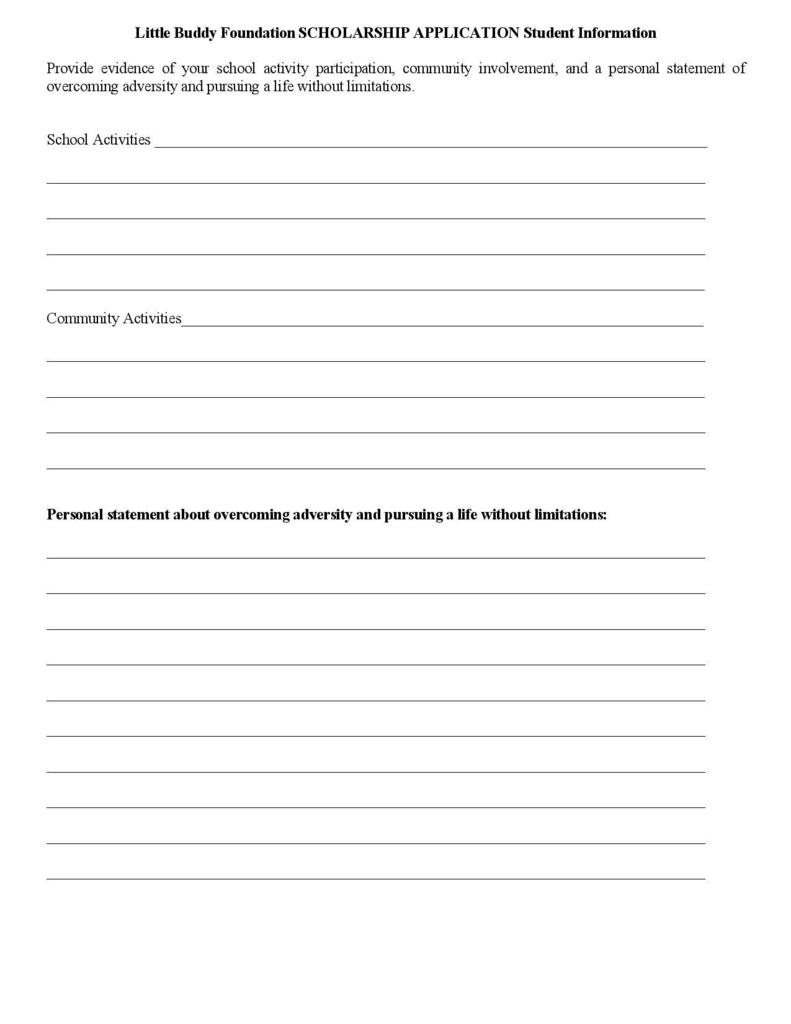 All GCC Library books need to be turned in or paid for by the end of the day on Friday, May 12th. Please check at home and in backpacks to find missing books.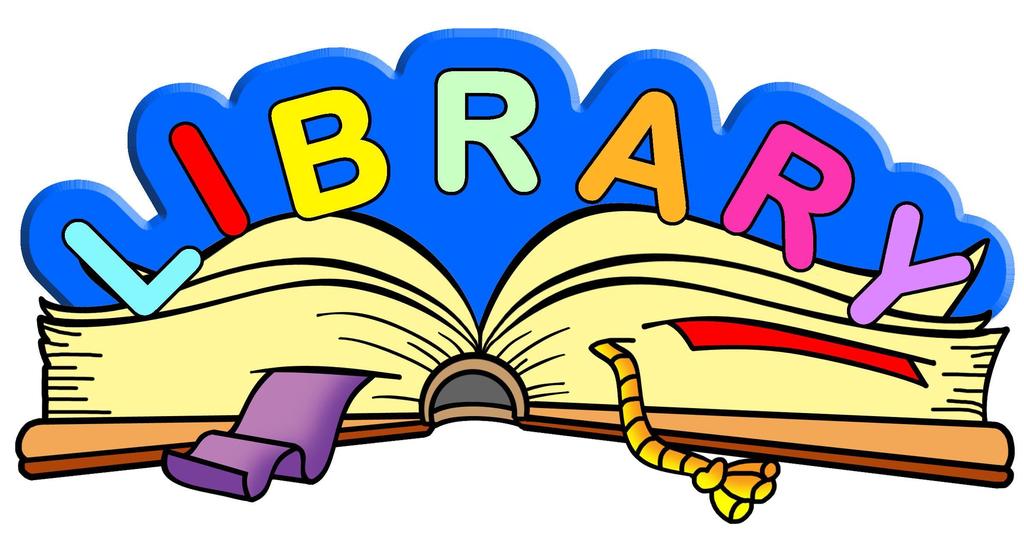 Activity Schedule - Week of May 8th!

​The Griggs-Midkota Titan Track & Field Teams are making up for lost time this spring. Three individuals qualified for the state track meet in the first outdoor meet the team was able to attend this spring yesterday in Grafton. Seniors Asia Becherl and Kaylee Johnson qualified in the girls' shotput event and sophomore Levi Kautzman qualified in the boys' shotput. The Titans lost over half of their track season due to inclement weather in March and April. We hope to see more qualifiers join them as the season winds down. The Northeast Region Meet is set for May 19th in Larimore with the State Meet running May 25th-27th in Bismarck.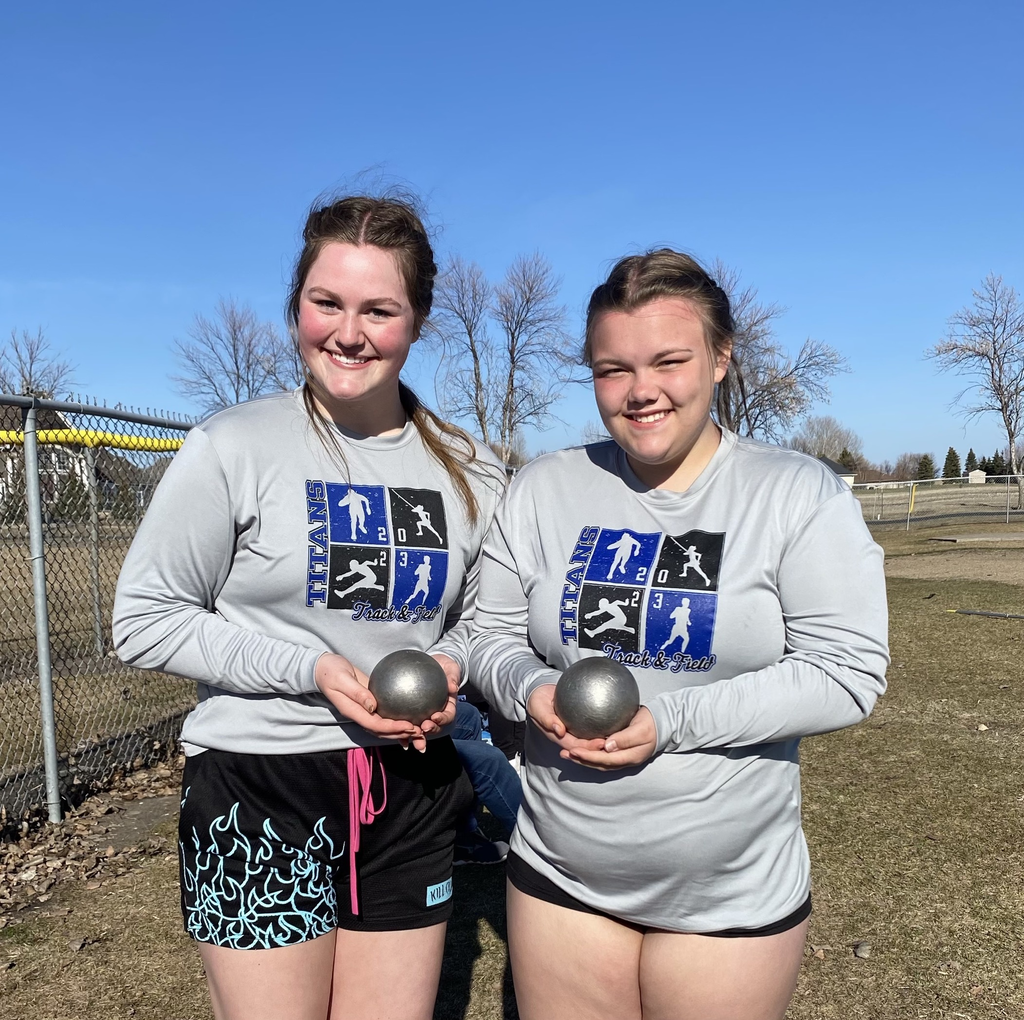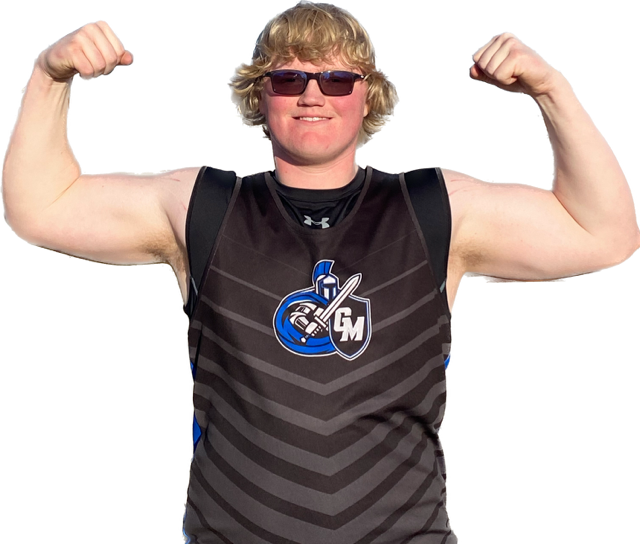 GCC music students may attend a portion of the track meet at MPCG on Thursday, May 4th if they can be back and prepared for the concert by 6:30pm. Music athletes choosing to attend the meet must be signed out and transported by a parent-guardian back to GCC. Proper documentation must be filed with the GCC office if an athlete will be leaving the meet early with an adult other than their guardian. If your athlete is going to the meet, they must let their coach know before the meet registration deadline which is tomorrow, Wednesday, May 3rd at 2:00pm.

​We will be holding our Live Fire on Friday, May 5, immediately after school. Students will be transported to the Live Fire site, which will be held at the Cooperstown Rifle Range. The Hannaford Conservation and Wildlife Club will provide a meal to the kids after the Live Fire. Both the Live Fire and meal will be completed by 5:45 p.m., and we are asking that parents pick up their participant at the GCC High School front door at 6:00 p.m. The Live Fire is not a mandatory part of Hunter Education. Only students who passed the in-class curriculum may be present at the Live Fire. Students will be mentored and encouraged to participate in the following activities: clay target shooting, archery, handguns, and rifles. Contact Mr. Grover with any questions.

Head coach of the University of North Dakota football team Bubba Schweigert stopped in and shared with the Sports Marketing class some of his big takeaways as a coach and mentor of athletes. He took time to listen to questions from the class and shared insights on the importance in and out of the classroom, what makes athletes attractive to recruit and personal/team discipline. He also challenged everyone to stop hitting the snooze button and start the day with a win!