GCC School & Buses will be 2 hours late today, Tuesday, March 28. There will be no breakfast program.​

​GCC School and buses will be two hours late today, Wednesday, March 22nd. There will be no breakfast program this morning.

Sanford Health Fargo is offering a few great camps this summer for your students who are interested in exploring a career in the amazing field of health care. The camps are offered cooperatively with our local academic partners and focus on a hands-on approach to learning more about these career fields. The camps are open to rural students who are entering their junior, senior year in 23-24 or those who will be graduating this spring. More information can be found on our website at
https://www.griggscountycentral.org/page/scholarships
, under the heading College & Career Planning, Sanford 2023 Health Care Exploration Camps.


Events that have occurred throughout the last couple of weeks brought to light the need to re-evaluate food and snacks in the school to ensure the safety of our students. Effective immediately, no outside food or snacks can be provided by teachers, staff, parents, or community members to our GCC students. Please click the link to read a letter from GCC administration about this new implementation.
https://bit.ly/GCCSnackLetter

Clay Target Team Informational meeting for 6-12th grade students during Cougar Times on Tuesday, March 14th. See image for more information.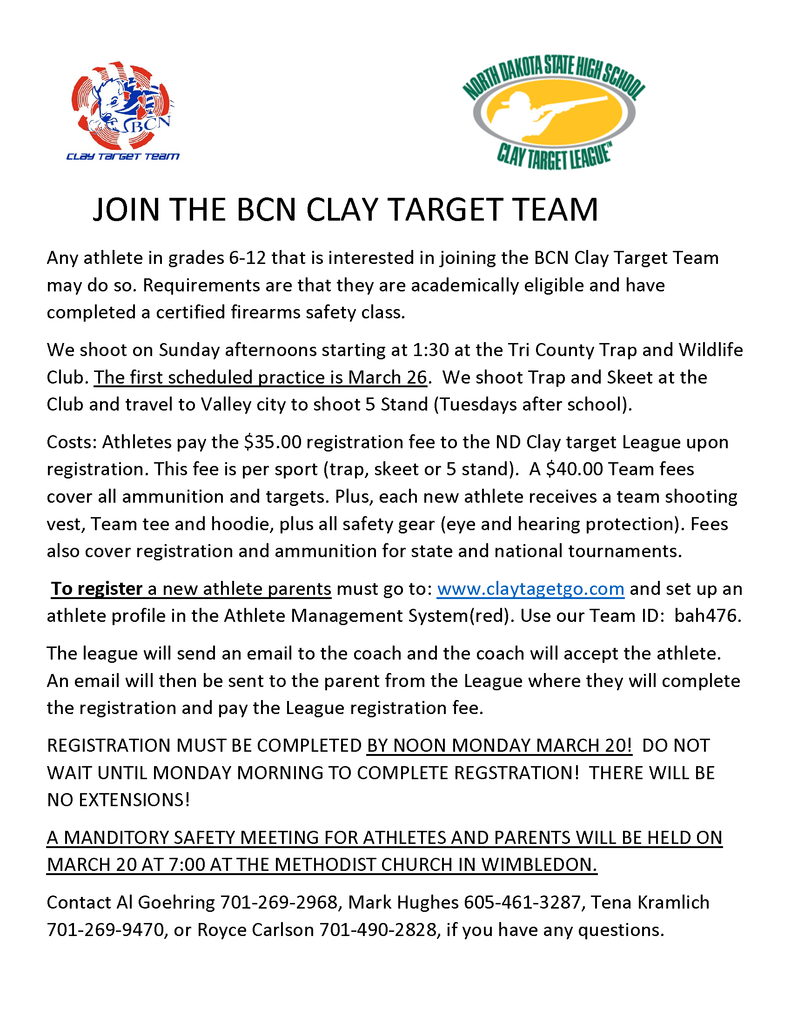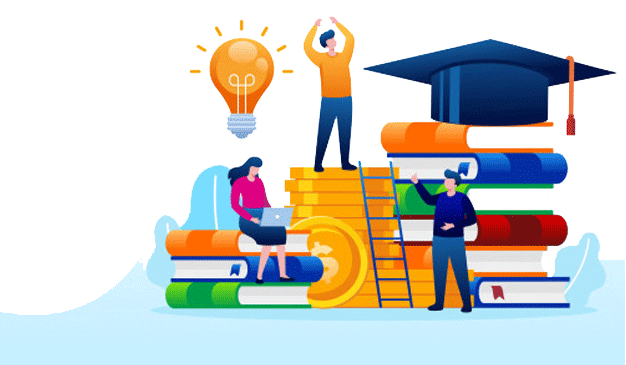 GCC School and Buses two hours late on Friday 3/10. No breakfast program.

Reminder that GCC does have a Main Roads Only busing plan in place if needed. GCC will let families know if or when there is a need to use it. View the map here:
https://bit.ly/3l1oiNw

There will be NO school or after school activities at Griggs County Central today, Wednesday, March 1st.

District 5 Tournament game times moved up: To get ahead of impending weather affecting the Southern part of our district, the District 5 Boys Basketball Tournament times have been moved up today, February 28th. The first game will begin at 2pm. The G-M Titans will play the second game at approximately 3:30pm. GO TITANS!!!

GCC school and buses will be on time Friday, February 24. Buses will run where possible. Drivers will be reaching out to families with more details.

NO school or activities at GCC on Thursday, February 23rd. Stay safe.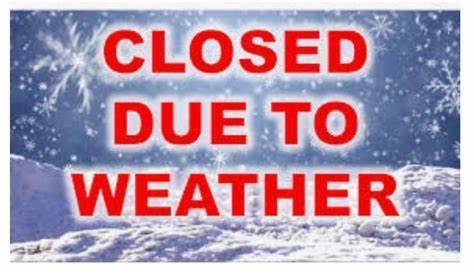 Due to the rescheduling of the Region 3 GBB Tournament, the District 5 BBB Tournament dates have been adjusted to February 25th, 27th, 28th. See updated bracket attached.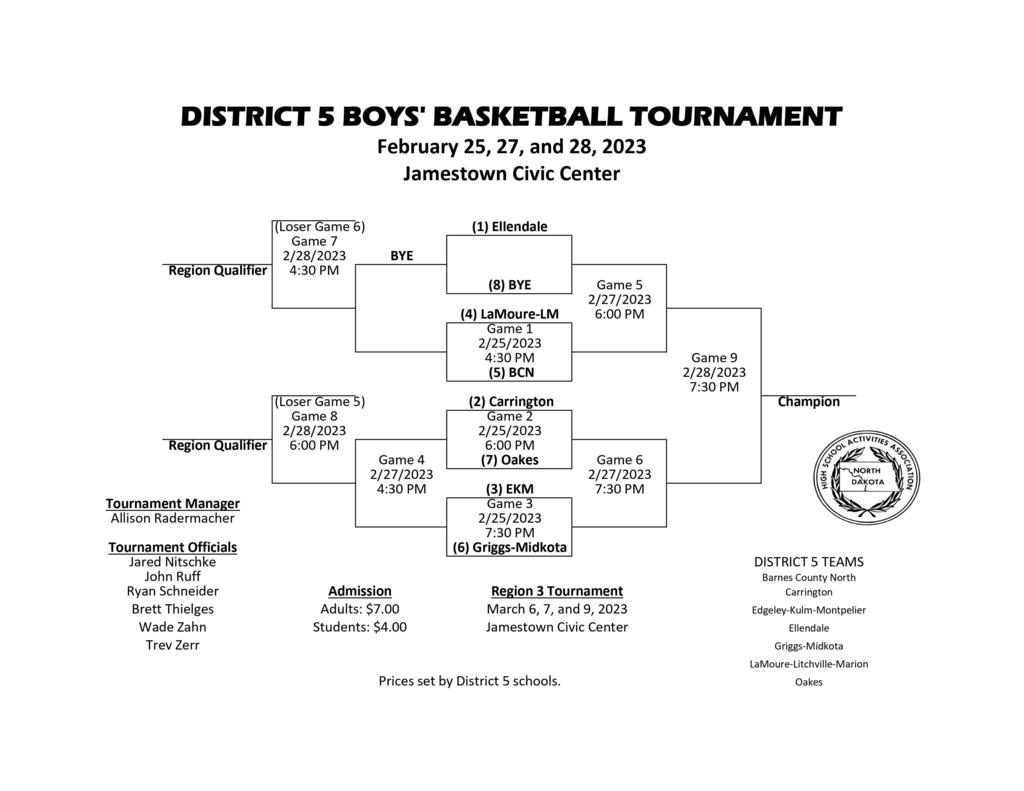 Dear Griggs Co Families, Have you completed Finn's Mission yet for Kids Heart Challenge? Finn is our 2nd grade heart survivor that our school follows each year along his heart journey. He's had 18 heart surgeries! To complete Finn's Mission, log into your KHC website or join at the link
http://www2.heart.org/goto/GriggsCo
On the main page, it will show the 8 steps to complete Finn's Mission like learning Hands-Only CPR and the warning signs of Stroke! Once your student completes Finn's Mission, they'll receive this special Finn Heart Hero! Besides raising money, I wanted to emphasize the importance of participating in Kids Heart Challenge. Each student has the opportunity to take a challenge to either BE KIND or BE ACTIVE and we hope they take their pledge seriously as both are good for their hearts! 😊 Ask them what they are doing each day to "be kind" or "be active". :) Everyone has the chance to take part in fun activities during PE class and anyone who registers online will earn a free wristband! We hope your kiddos are learning how to be proactive in taking care of their hearts as well as the importance of helping others. Speaking of, if you know someone who has suffered a heart attack or stroke, has had a surgical procedure for blocked arteries, takes medication for high blood pressure, has a pacemaker, etc., think about making a donation in their honor or memory tonight at our school's link.
http://www2.heart.org/goto/GriggsCo
Again, we can't thank you enough for helping in the fight against heart disease and stroke. Together we ARE making a difference. Mr. Siewert- Physical Education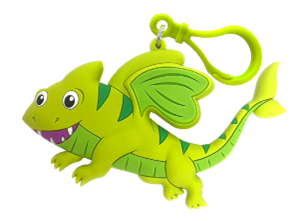 Athletic Employment Opportunity: The newly formed GCC Baseball Program is looking for motivated individuals to coach and teach the sport of baseball this spring. Employment application can be found at
https://5il.co/1pite
. With practices beginning March 20th, we will be accepting applications for a brief period of time. Please share with qualified individuals! Go Cougar Baseball!!

Team Competitions, summer camps, and more... We have received a variety of basketball tournament and summer camp invites. Information on Camps and Competitions can be found at the following link on our website -
https://tinyurl.com/7ffvyahr
. We will continue to add postings and forms as they come available to us!

As a reminder, there is no school tomorrow, Friday, February 17th for professional development, but on Monday, February 20th school will be in session for a snow make-up day. Have a great 3 day weekend!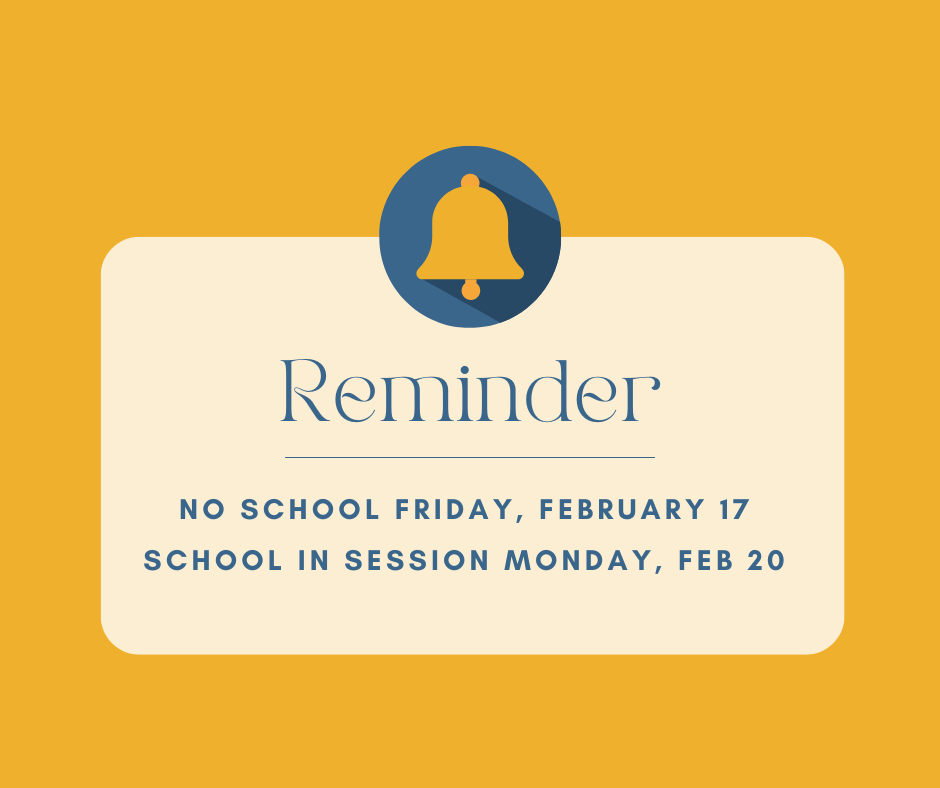 Our Boys Basketball Team will begin District 5 Tournament action on Friday, February 24th. The Titans will take on EKM at approximately 7:30pm at the Jamestown Civic Center! Go Titans!!