GIRLS & BOYS BASKETBALL PRACTICE AND GAME UPDATES 1/12/23 C BBB C Squad BBB players using school-issued transportation to the game in Binford will depart from GCC on the practice bus at 3:05pm today, Thursday, January 12th. JH BBB UPDATES - -JH BBB Practice on Friday, January 13th, has been moved to Glenfield. -Jan 23rd - JH BBB at Central Valley vs HCV at 4:30pm JH GBB UPDATES: -There is no JH GBB practice tomorrow, Friday, January 13th. -Jan 20th - JH GBB at Larimore at 4:00pm (rescheduled from Jan 23rd) -Jan 23rd - JH GBB at Central Valley vs HCV at 4:30pm -Jan 27th - JH GBB at Finley vs MPCG at 4:00pm HS GBB Update: -Jan 23rd - The JH game at Larimore has been rescheduled. JV will begin at 6:00pm

GCC Baseball Parent Organizational Meeting - January 17th! See flyer for more details.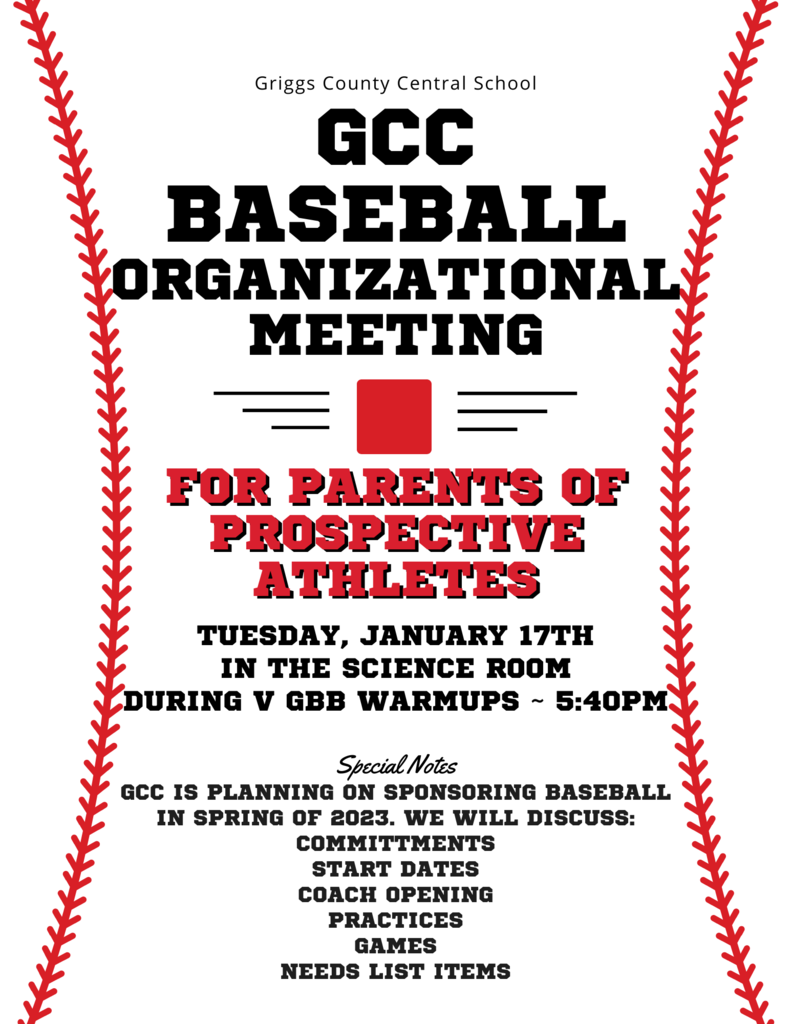 $25,000 COLLEGE SCHOLARSHIPS FOR HIGH SCHOOL JUNIORS In 2023, the Association will award 105 National Scholarships at $25,000 each, and more than 500 State Scholarships at $10,000 each. The deadline to submit a completed application is March 15th, 2023. To be eligible to apply for a Horatio Alger National or State Scholarship, applicants must meet the following criteria: • Be enrolled full time as a high school junior in the United States • Exhibit a strong commitment to pursue and complete a bachelor's degree at an accredited non-profit public or private institution in the United States (students may start their studies at a two-year institution and then transfer to a four-year institution) • Demonstrate critical financial need ($55,000 or lower adjusted gross family income is required) • Be involved in co-curricular and community service activities • Display integrity and perseverance in overcoming adversity • Maintain a minimum grade point average (GPA) of 2.0; and • Be a United States citizen The undergraduate application is available from December 1, 2022 – March 15, 2023. Apply:
https://app.smarterselect.com/programs/85190-Horatio-Alger-Association

Each spring, the North Dakota League of Cities sponsors a statewide If I Were Mayor essay contest for third and seventh grade students. The contest encourages young people to think about public service and future community leadership. Essays must address why the student feels their community is great and what they would do to improve their city if they were mayor. If I Were Mayor essay contest winners will be announced in conjunction with City Government Week, April 3-7, 2023, will receive a $150 cash prize and have their essays featured in the League's publication, CITYScan. For specifics about the rules and process for submitting essays, visit
www.ndlc.org/161/If-I-Were-Mayor-Essay-Contest
or contact Carissa at 701-223-3518 or
carissa@ndlc.org
.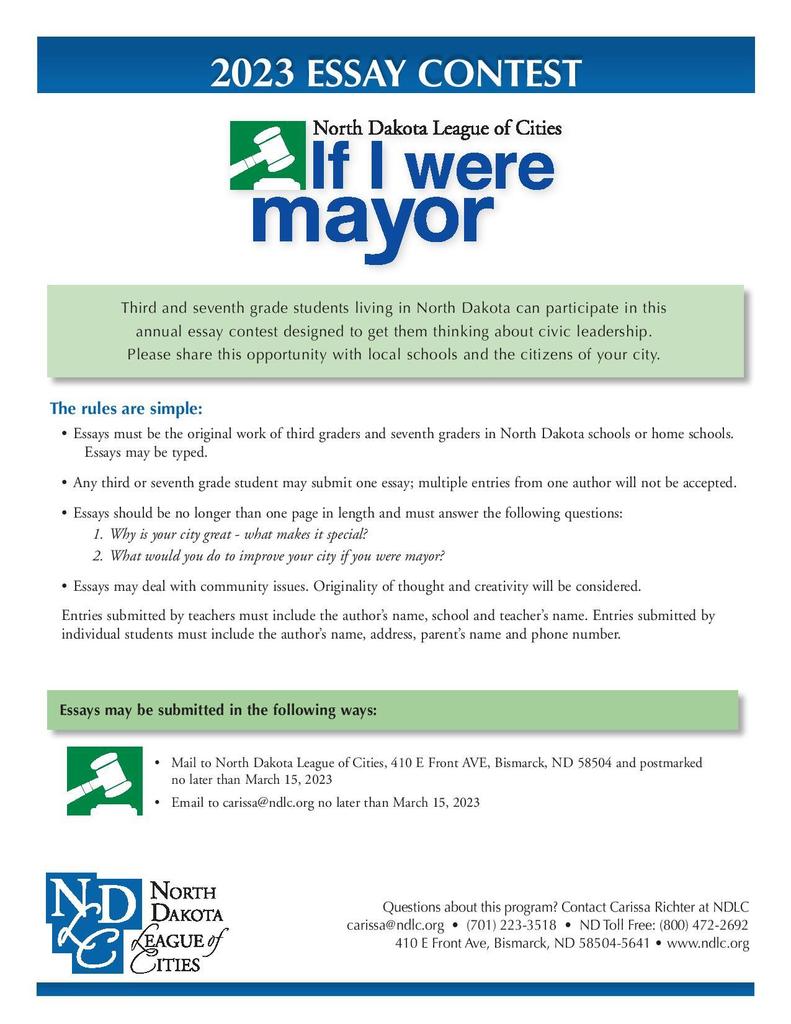 Our Junior Titans (students in grades 3-6) interested in basketball will have the opportunity to play at half times of upcoming games! See attached flyer for details!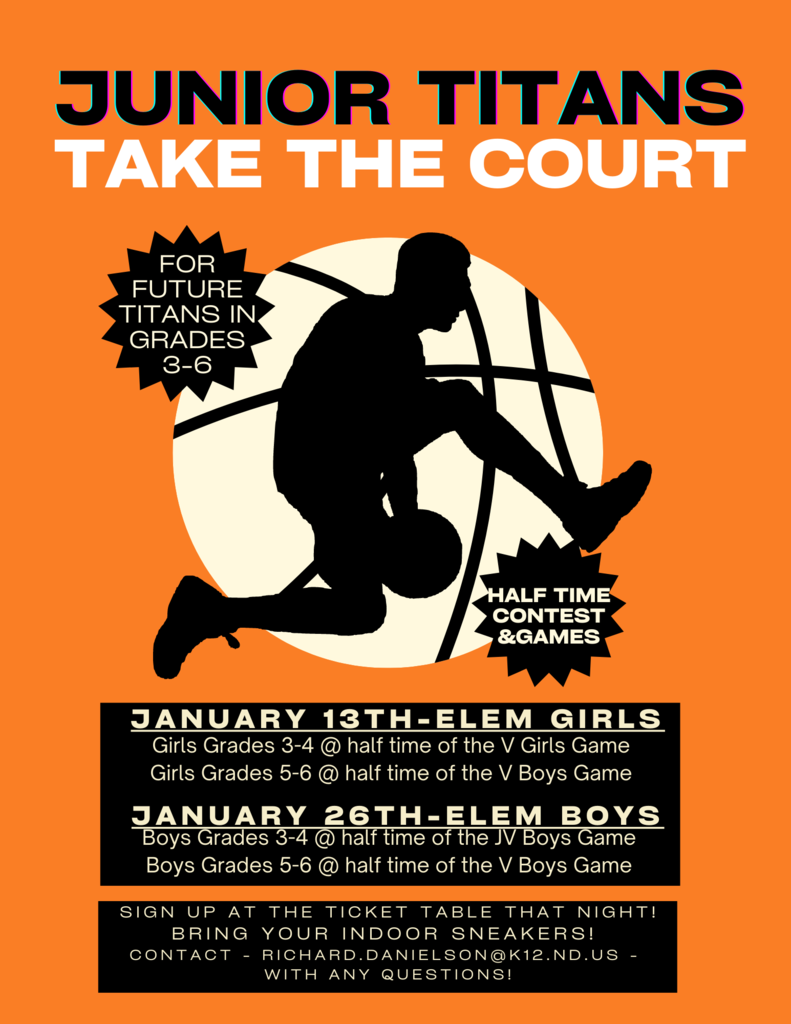 JH GBB - Monday 01/09- JH GBB practice has been moved to GCC Blue.

Griggs County Central School District will be back in-session for PK-12 students on Wednesday, January 4. We look forward to everyone returning from Christmas break tomorrow!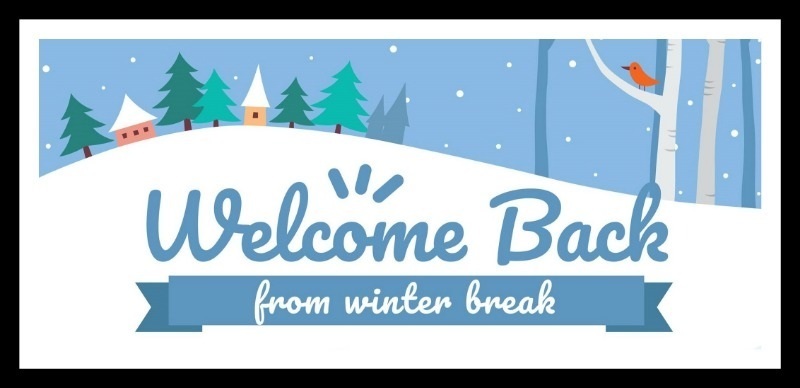 Update to tomorrow 01/03 BBB contest. There will be no C Squad. JV will start @ 5:30.

The GBB contests vs MPCG have been rescheduled to Friday 01/06 @ GCC. 4:00 start 7th grade, followed by 8th, JV, and Varsity.

Due to deteriorating weather conditions, the GBB contests today, December 22nd, vs MPCG @ GCC have been postponed. There will be no practices or gymnastics performances today.

Brrr! It's Cold Outside REMINDER TO PARENT/GUARDIANS & STUDENTS Students are required to have appropriate clothing during the winter months on the playground and route and activity busses. For Student's safety, bus drivers do not have to be responsible for transporting anyone not wearing suitable winter attire.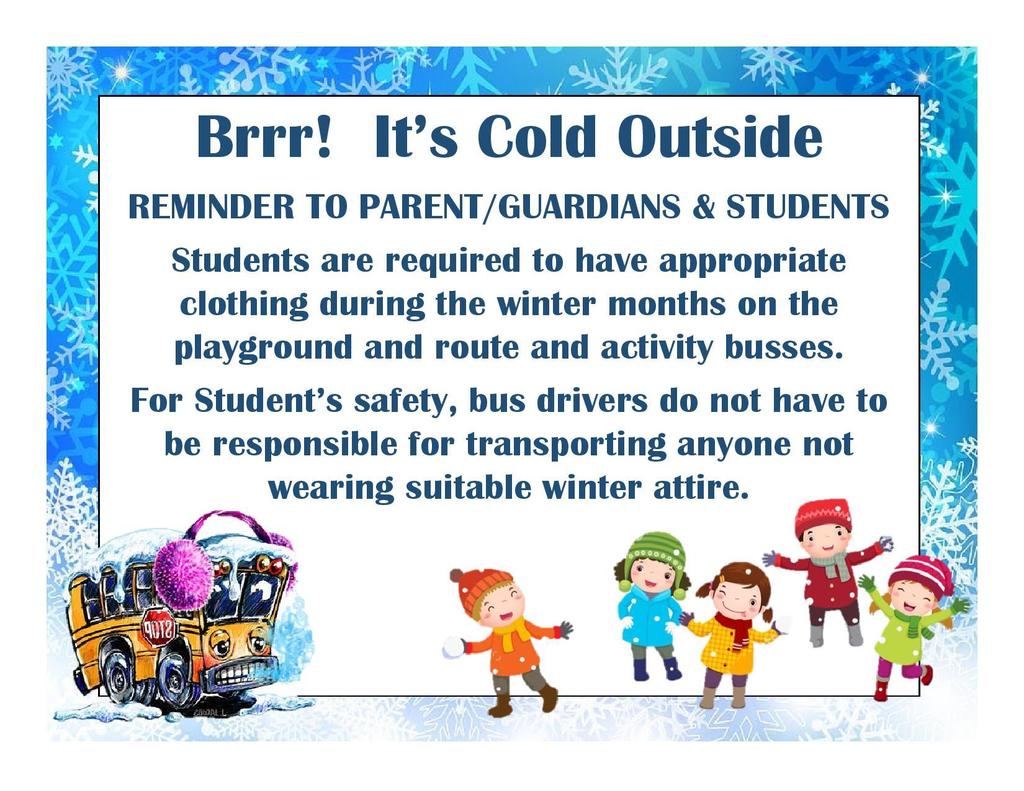 BBB update: The Dec 13th BBB contests vs Dakota Prairie have been rescheduled to Friday Dec 30th with the location changed to MHS. Start time is 4:30 with 5 quarters of JH, followed by JV, followed by Varsity.

JH and C-squad BBB will practice at GCC today, Monday, December 19th, from 3:45-5:45pm.

Time Change: The JH GBB game time for tomorrow, Tuesday, December 20th, at Carrington has been adjusted. 7th Grade will start at 4:30pm with 8th grade to follow.

The JH BBB game scheduled for Monday, December 19th, at Warwick has been canceled. JV will begin at 5:30pm with varsity to follow. JH BBB will have practice (location TBD).

The JV/V GBB games on December 15th vs Carrington have been rescheduled to Friday, December 30th, with JV starting at 1:00pm and Varsity to follow.

The Elementary Gymnastics performances scheduled for Dec 16th have been rescheduled to Thursday, December 22nd, at half times of the HS GBB games vs MPCG @ GCC. There will be practice on Wednesday, Dec 21st, at the regular times of 3:00, 3:30, and 4:00pm.

The gymnastics performance scheduled for tonight's game has been changed to December 22nd, practice on Wednesday, Dec 21st

Join us for Socks for Santa at tomorrow's rescheduled game. Bring new socks and meet Santa at half time of the Varsity game.

Today's BBB games vs. MayPort CG have been rescheduled to tomorrow, Saturday 12/17 @ Cooperstown. Start time  for 7th grade will be 3:30pm, with 8th grade, JV, and V to follow.